Taxi Cheltenham To & From Heathrow Airport: Professional & Reliable Service
Welcome to our premier taxi service, where convenience meets excellence in transportation. If you're in Cheltenham and seeking a seamless journey to Heathrow Airport, look no further. Our dedicated team of professional drivers is committed to providing you with a stress-free and comfortable ride, ensuring you reach your destination on time, every time. At our taxi service, we prioritize efficiency without compromising on quality. Experience the ease of travel as you embark on your Cheltenham to Heathrow journey with us. Your satisfaction is our priority, and we take pride in being your trusted transportation partner. Book your ride today for a reliable and enjoyable taxi experience
Taxi Cheltenham To & From Heathrow Airport
Experience seamless taxi services Cheltenham to and from Heathrow Airport with our easy booking system. Enjoy instant confirmation and a guaranteed reliable service. We are proud to announce that we now cover the entire Gloucestershire region. Our user-friendly website makes booking effortless. Trust our professional drivers and well-maintained vehicles for a safe and comfortable journey. With our commitment to customer satisfaction, punctuality is our priority. Say goodbye to airport transfer worries and choose our trusted taxi service for a stress-free travel experience.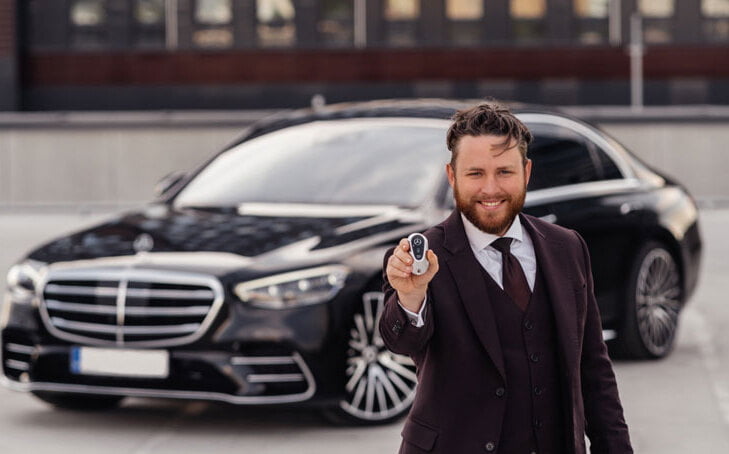 Airport Taxi Cheltenham is a highly regarded provider of airport transfers and long-distance private hire services in Gloucestershire. With a strong track record spanning over six years, we have earned a reputation for delivering exceptional quality and reliability. Our services have catered to the needs of numerous business and holiday travelers, and we take pride in offering unmatched value. When it comes to airport transportation, there is simply no better choice than Airport Taxi Cheltenham.
Heathrow Airport is one of the world's busiest airports and is located in West London, England. It serves as a major international transportation hub, connecting passengers to destinations around the world. Heathrow is operated by Heathrow Airport Holdings and is the primary hub for British Airways and a base for Virgin Atlantic.
The airport has four terminals, with a fifth under construction, and handles more than 80 airlines flying to over 190 destinations worldwide. In 2019, over 80 million passengers traveled through Heathrow Airport, making it the busiest airport in the United Kingdom and the seventh busiest airport in the world.
Heathrow is known for its modern and efficient facilities, with a wide range of services and amenities available to travelers. These include shopping and dining options, lounges, duty-free shops, and a range of other services such as currency exchange and baggage storage.
Heathrow also plays an important role in cargo transportation, handling more than 1.5 million tonnes of cargo annually. The airport has dedicated cargo terminals and provides services to more than 80 airlines worldwide.
Despite its size and busy operations, Heathrow Airport is committed to sustainability and reducing its impact on the environment. The airport has implemented a range of initiatives to reduce its carbon footprint, including the use of renewable energy sources and sustainable transport options.
In summary, Heathrow Airport is a vital transportation hub connecting millions of passengers to destinations around the world. With its modern facilities and commitment to sustainability, it remains a top choice for travelers from all corners of the globe.


Cheltenham is a town in Gloucestershire and only 85 miles from Heathrow airport. This journey should take about 1 hour 45 minutes by taxi in normal traffic conditions. From Heathrow airport a direct route into Cheltenham would be the M40 and A40. Cheltenham is only 45 miles from Oxford, 54 miles from Bath and 30 miles from Swindon.
Cheltenham is a beautiful spa town located in the heart of the Cotswolds in England. It is famous for its elegant Regency architecture, picturesque streets, and rich cultural heritage. The town is surrounded by rolling hills and countryside, making it an ideal destination for those looking for a peaceful retreat.
Cheltenham is particularly well-known for its literature, music, and arts festivals. The Cheltenham Literature Festival, in particular, is one of the largest and most prestigious events of its kind in the world. The town is also home to a range of excellent restaurants, bars, and shops, as well as several museums and galleries.
In addition to its cultural offerings, Cheltenham is also a popular destination for outdoor enthusiasts. The nearby Cotswold hills offer a range of walking and hiking trails, while the town's parks and gardens provide a peaceful escape from the hustle and bustle of daily life.
One of the most popular attractions in Cheltenham is the Pittville Pump Room, a beautiful Regency building that houses a mineral-rich spa water fountain. The town is also home to several other historic buildings and landmarks, including the Cheltenham Town Hall, the Montpellier district, and the beautiful Pittville Park.
Overall, Cheltenham is a charming and historic town with plenty to offer visitors of all ages and interests. Whether you're interested in history, culture, food, or the great outdoors, Cheltenham is the perfect destination for your next trip.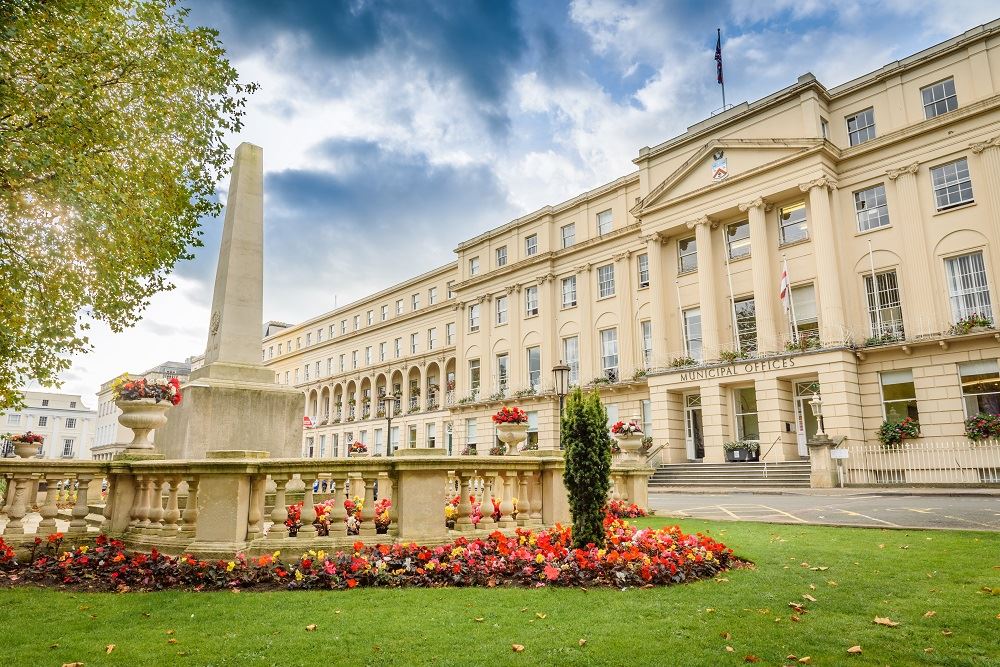 Here's All Your Questions Answered 
How can I get from Cheltenham to Heathrow Airport?
There are several ways to travel to Heathrow airport from Cheltenham. You can travel directly between the locations by bus (National Express) or use the train service Great Western Railway. Alternatively, you can rent a car, hail a local cab or book a private taxi transfer with us.
How long is the journey from Cheltenham to Heathrow Airport?
The duration for a journey from Cheltenham to Heathrow airport is about 3 hour hour by train and 1 hour 45 minutes by car, while with a bus it can even take up to 3 hour and 15 minutes. The distance between the two locations is approximately 85 miles but this can depend on the route that you choose when travelling.
What is the cheapest way to get from Cheltenham to Heathrow Airport?
If you are travelling on your own and you want to find the cheapest option to get from Cheltenham to Heathrow airport, you should consider taking the bus, for which you need to pay £40 – £70 (per person). The next cheapest alternative is the train at about £100– £120, followed by the private taxi, for which the price could be higher, but which also comes with added benefits that other transport alternatives do not offer.
Should I use public transport or a taxi from Cheltenham to Heathrow airport?
Public transportation is the cheapest option if you are travelling alone, and it can seem like a good choice, but you should keep in mind that this is also the slowest and least comfortable way to travel from Cheltenham to Heathrow airport. By booking a private taxi with us, you get a driver that will wait for you at the time that you request, you get to travel in a new and clean car and, if you are travelling with company, the price can end up being similar or even cheaper than taking public transport.
How much does a taxi from Cheltenham to Heathrow airport cost?
Our rate for a private taxi transfer from Cheltenham to Heathrow airport can be as low as £99.00*, however this can change slightly depending on other aspects of your journey such as the number of passengers, the amount of luggage, the date and time of the transfer and any additional services you might need. *Getting an accurate price for your journey is simple, as you can get a quote yourself on our website or you can contact us and we can provide the price instead.
How can I book a taxi from Cheltenham to & From Heathrow airport?
Reserving a taxi transfer from Cheltenham to & from Heathrow airport is quite uncomplicated when using us, as you have many ways you can go about it: you can make the booking yourself on our website or if you want you can contact us directly on chat, by phone or mail and we can assist.
Ready To Travel In Comfort & Style?
Book with us today and experience the very best taxi service for cheltenham to and from heathrow airport.
What are you waiting for?