Taxi Stroud To & From Bristol Airport
Welcome to Airport Taxi Cheltenham, your premier choice for reliable and comfortable taxi service in Stroud to and from Bristol airport. Our team of experienced and professional drivers are committed to providing you with a hassle-free and comfortable journey to your destination.
At Airport Taxi Cheltenham, we offer an instant quote service, allowing you to easily get an accurate estimate of the cost of your journey. Whether you're travelling for business or pleasure, we have a wide range of vehicles to choose from, including spacious and luxurious cars to accommodate your needs.
Our reliable service means you can be sure that your journey will be comfortable and stress-free, with our experienced drivers taking care of all the details. We understand that travelling can be stressful, which is why we provide confirmations by email and SMS, giving you peace of mind that your booking is confirmed and that you will arrive at your destination on time.
So, if you're looking for a reliable and comfortable taxi service from Stroud to Bristol airport, look no further than Airport Taxi Cheltenham. Book your journey today and experience the difference that our exceptional service can make to your travel experience.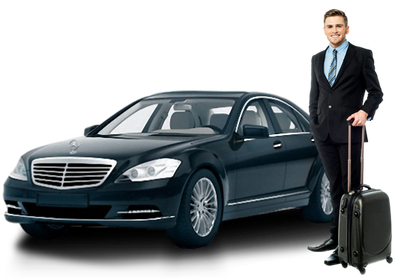 Airport Taxi cheltenham is one of the longest established and the highest rated airport transfer & long distance private hire service provider in cheltenham. Our reputation for quality and reliability has been forged over the past 6 years serving thousands of business & holiday travelers. Quite simply, you will not find better value anywhere else!
Stroud is a market town located in Gloucestershire, England. It is situated in the picturesque Cotswold hills and is surrounded by beautiful countryside, making it a popular destination for tourists. The town is known for its rich history, vibrant arts scene, and unique independent shops and markets.
Stroud has a population of around 13,000 people and is home to a diverse community. The town has a long history dating back to the Roman times, and evidence of this can still be seen in the form of the impressive Roman Villa at Chedworth.
In the 19th century, Stroud became a centre for the textile industry and played an important role in the development of the Cotswold wool industry. Many of the old mills and factories have now been converted into housing and business premises.
Today, Stroud is a thriving town with a vibrant cultural scene. The town hosts a number of annual festivals and events, including the Stroud Fringe Festival, Stroud Book Festival, and the Farmers' Market. The town is also home to a range of independent shops, galleries, and cafes, making it a popular destination for shoppers and foodies alike.
Overall, Stroud is a charming town with a rich history and a vibrant cultural scene. Its picturesque location in the Cotswold hills and its unique independent shops and markets make it a must-visit destination for anyone travelling to the area.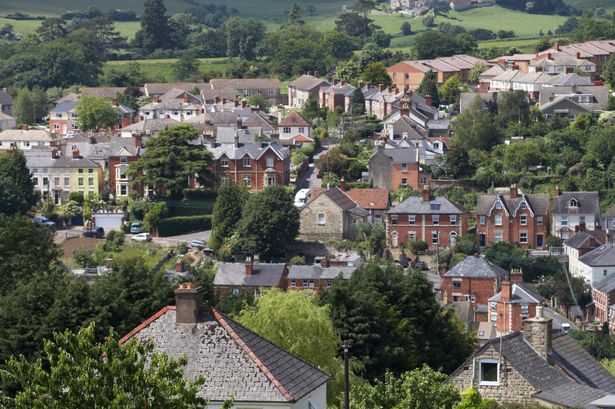 Here's All Your Questions Answered 
How can I get from Stroud to Bristol Airport?
There are several ways to travel to Bristol airport from Stroud. You can travel directly between the locations by bus (National Express) or use the train service Great Western Railway. Alternatively, you can rent a car, hail a local cab or book a private taxi transfer with us.
How long is the journey from Stroud to Bristol Airport?
The duration for a journey from Stroud to Bristol airport is about 1 hour by train and 1 hour 10 minutes by car, while with a bus it can even take up to 2 hour and 15 minutes. The distance between the two locations is approximately 85 miles but this can depend on the route that you choose when travelling.
What is the cheapest way to get from Stroud to Bristol Airport?
If you are travelling on your own and you want to find the cheapest option to get from Stroud to Bristol airport, you should consider taking the bus, for which you need to pay £35 – £50 (per person). The next cheapest alternative is the train at about £60– £80, followed by the private taxi, for which the price could be higher, but which also comes with added benefits that other transport alternatives do not offer.
Should I use public transport or a taxi from Stroud to Bristol airport?
Public transportation is the cheapest option if you are travelling alone, and it can seem like a good choice, but you should keep in mind that this is also the slowest and least comfortable way to travel from Stroud to Bristol airport. By booking a private taxi with us, you get a driver that will wait for you at the time that you request, you get to travel in a new and clean car and, if you are travelling with company, the price can end up being similar or even cheaper than taking public transport.
How much does a taxi from Stroud to Bristol airport cost?
Our rate for a private taxi transfer from Stroud to Bristol airport can be as low as £70.00*, however this can change slightly depending on other aspects of your journey such as the number of passengers, the amount of luggage, the date and time of the transfer and any additional services you might need. *Getting an accurate price for your journey is simple, as you can get a quote yourself on our website or you can contact us and we can provide the price instead.
How can I book a taxi from Stroud to & From Bristol airport?
Reserving a taxi transfer from Stroud to & from Bristol airport is quite uncomplicated when using us, as you have many ways you can go about it: you can make the booking yourself on our website or if you want you can contact us directly on chat, by phone or mail and we can assist.
Ready To Travel In Comfort & Style?
Book with us today and experience the very best taxi service for stroud to and from bristol airport.
What are you waiting for?