TAXI TRANSFER NORTHLEACH TO & FROM HEATHROW
Are you looking for airport taxi transfer service in Northleach (GL54) to & from heathrow airport? Professional, Reliable & Clean modern cars? Well look no further! We at Airport Taxi cheltenham have many years of experience in serving clients from all over the worlds. Weather your travelling on business trip or for leisure, We will make sure you receive the very best service from local cotswold based firm. With over 500+ feedback from site such as google, trustpilot and tripadvisor, you can be sure that you are in best possible hand for an excellent stress free journey. All though we may be based in cheltenham (centre of cotswold) we serve all over gloucestershire.  We have a wide range of vehicles to suit you and accommodate a variety of transfers. Our helpful sales team can help organise your journey. By using the above state of art booking system and entering the journey requirements you can generate an instant online quote, simply by clicking on the price you can proceed to pay and get your booking confirmations. A 'meet and greet' service is provided with each booking to ensure no time wasted in locating your driver. We also send your driver and vehicles well in advance so you know exactly who is coming to drive you. We aim to provide you with a comfortable and direct transfer to your destination while minimizing stress for you.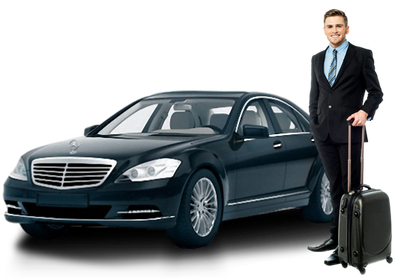 Instant confirmation of your bookings via email and sms text.
Free meet & greet inside arrival hall to ensure no time wasted locating your driver.

Clean & comfortable vehicles. 
Free cancellations 12 hour prior to journey if your plan changes.
Private hire registered & licensed operator (PO064)

No charge for flight delays.
We Have Raving Customers!
Northleach is a market town in Northleach with Eastington civil parish in Gloucestershire, England. The town is in the valley of the River Leach in the Cotswolds, about 10 miles (16 km) northeast of Cirencester and 11 miles (18 km) east-southeast of Cheltenham. The 2011 Census recorded the parish's population as 1,854.
The Oxford – Gloucester road was turnpiked in 1751, and by the 1770s it was the main road for both stagecoaches and mail coaches linking Gloucester and South Wales with London. Northleach became a staging post, with the King's Head became the main coaching inn, and by about 1820 the Sherborne Arms trying to win a share of the trade.[2]
In 1841 the Cirencester Branch Line opened and the coach trade lost traffic to the Great Western Railway. A truncated coach service via Northleach then linked Gloucester and Cheltenham with Steventon railway station in what was then Berkshire, until in 1845 the Cheltenham and Great Western Union Railway completed the Golden Valley Line between Swindon and Gloucester via Kemble. By 1853 Northleach's only remaining coach was a single service between Cheltenham and Oxford.[2]
In 1860 a bill to build a railway via Northleach was presented to Parliament. Objections, chiefly from the Great Western Railway, defeated the bill at the committee stage.[10] In 1862 the Bourton-on-the-Water Railway opened, with its terminus at Bourton-on-the-Water 5+1⁄2 miles (9 km) northeast of Northleach. In 1881 the Banbury and Cheltenham Direct Railway was completed between Bourton and Cheltenham Leckhampton and opened a station at Notgrove 4 miles (6.4 km) north of Northleach.
The Oxford – Cheltenham road ceased to be a turnpike in 1870.[2] It has been classified as the A40 road since the 1920s, and in 1984 it was diverted 1⁄2 mile (800 m) north of the town by the building of a new bypass road. Since the 1920s the Fosse Way between Cirencester and Halford, Warwickshire has been classified as the A429 road.
In 1962 British Railways closed and dismantled the line between Bourton and Cheltenham and withdrew passenger trains between Bourton and Kingham. In 1964 BR withdrew freight services from Bourton and dismantled the line between there and Kingham. Since then the nearest railway stations to Northleach have been Kemble on the Golden Valley Line and Kingham on the Cotswold Line between Oxford and Moreton-in-Marsh. Kingham is nearer in a straight line, but each is about 16 miles (26 km) from Northleach by road.
Local Hotels
Local Restaurants
What's Happening Local